By plane :
Toulon Airport (20 min) : http://www.toulon-hyeres.aeroport.fr/
Once you arrive in Toulon, you can either take a taxi or the bus lines 102  and 103 (stop at Barnéoud station). Depending on the arrivals, a common transport with the conference bus could be set up.
By train :
You can arrive by train at Toulon city (http://www.sncf.com/fr/) and then, take the bus line 191 from Toulon Liberty place to Barneoud station.
By bus, after 6:00 PM if you have the student room.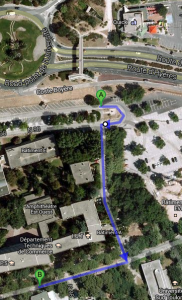 From the Bus station « Université » to the  « CLOUS Room »